Chapter 7

Presubmission Tips

In this section we will outline how you can submit your DMS plan: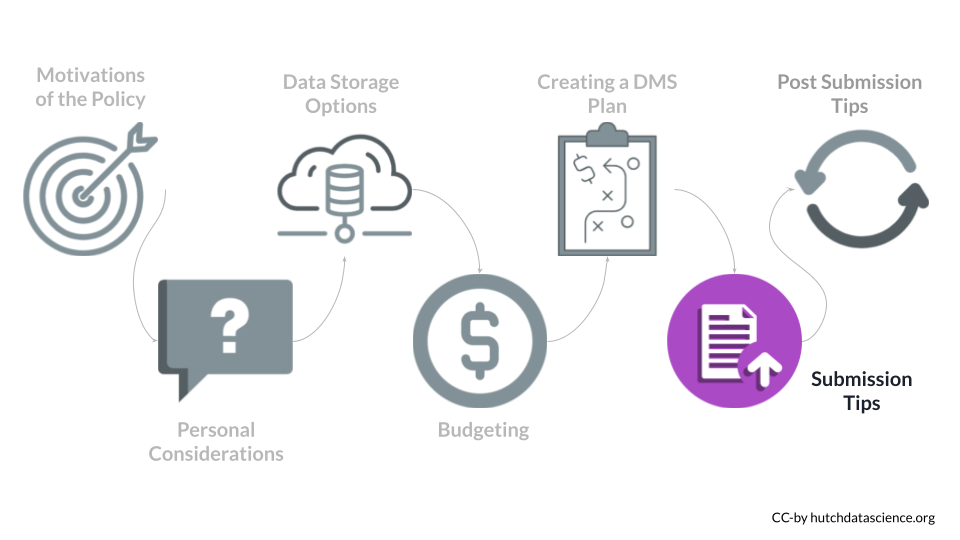 7.1

Submission by Funding Type

It is important to note that the submission process may be different depending on what type of grant your are applying for:
Extramural (grants)

DMS plans should be included within the "Other Plan(s)" field on the following forms:

Extramural (contracts)

DMS plans should be included as part of the technical evaluation

Intramural

Check with the Intramural Research Program

Other funding agreements

Plans should be submitted prior to the release of funds
Resource sharing plans will not be going away (but will not be about data and will instead focus on tools and model organisms).
There will not be a separate genomic data sharing plan. Genomic data sharing plans should simply be included in the overall DMS plan.
---