Chapter 2

How will this policy affect me?
You can refer to the NIH overview of which research will be covered by this new policy.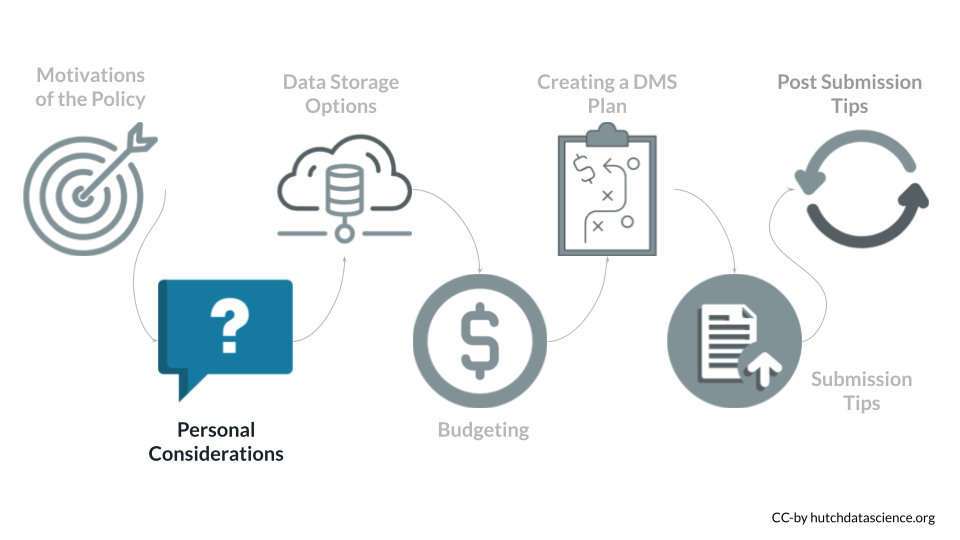 The major requirement of the policy is that all grant proposals (submitted after January 25th, 2023) for mechanisms that require compliance, must include a plan for how they will manage and share their data.
For certain grant mechanisms for projects that do not generate data, compliance with the policy is not required. For certain types of data, sharing is not possible, and a justification will be required instead.
The following text will discuss several key questions:
To determine if your research requires compliance with other policies that may influence how you share your data, take this quiz.
In addition to these questions, there are ethical considerations that you may want to think about. See the ethics section of the appendix for more information.
2.1

Grant Mechanisms

What grant mechanisms require compliance with the DMS policy?

The DMS Policy applies to all research that generates scientific data (regardless of the funding level), including:
Research Projects
Some Career Development Awards (K)
Small Business SBIR/STTR
Research Centers
The DMS Policy does not apply to research and other activities that do not generate scientific data, including:
Training (T)
Fellowships (F)
Construction (C06)
Conference Grants (R13)
Resource (G)
Research-Related Infrastructure Programs (e.g., S06)
You can look up your NIH Activity Code here to see if you are required to submit a DMS Plan.
For example, I am interested in applying to a R03 award.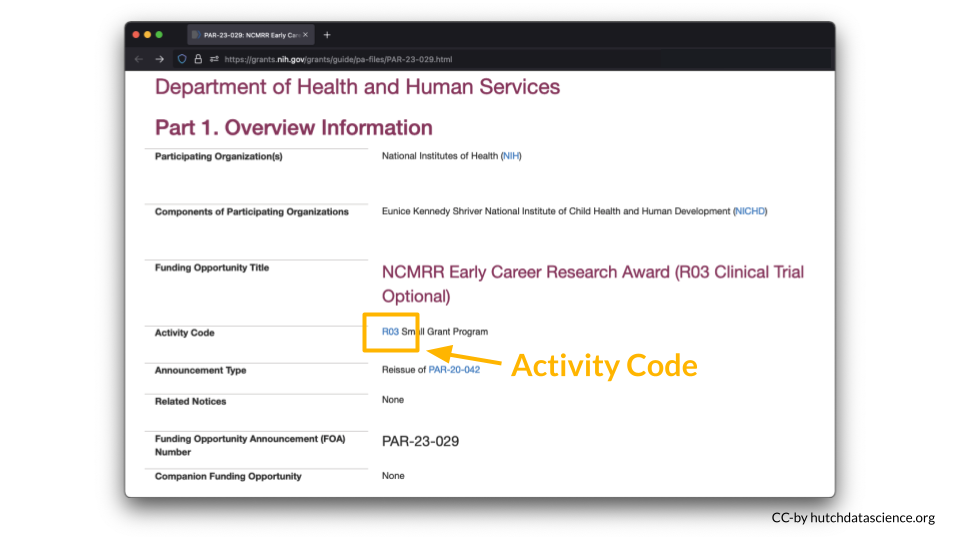 According to the table, a DMS Plan is required for this particular award.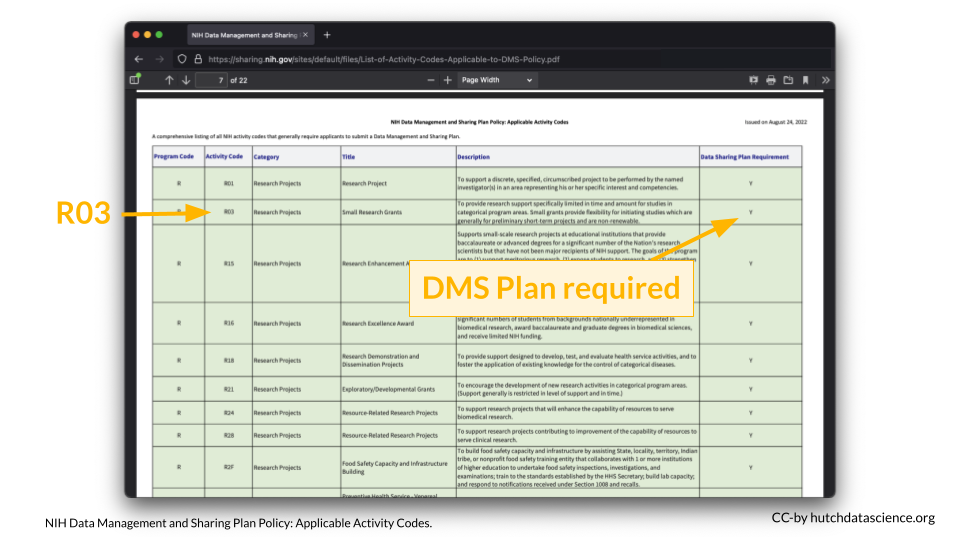 2.1.1

Data-generating Research

Does my research generate scientific data?

The NIH Data Management and Sharing (DMS) Policy applies to all NIH-supported research generating scientific data. But what is "scientific data"?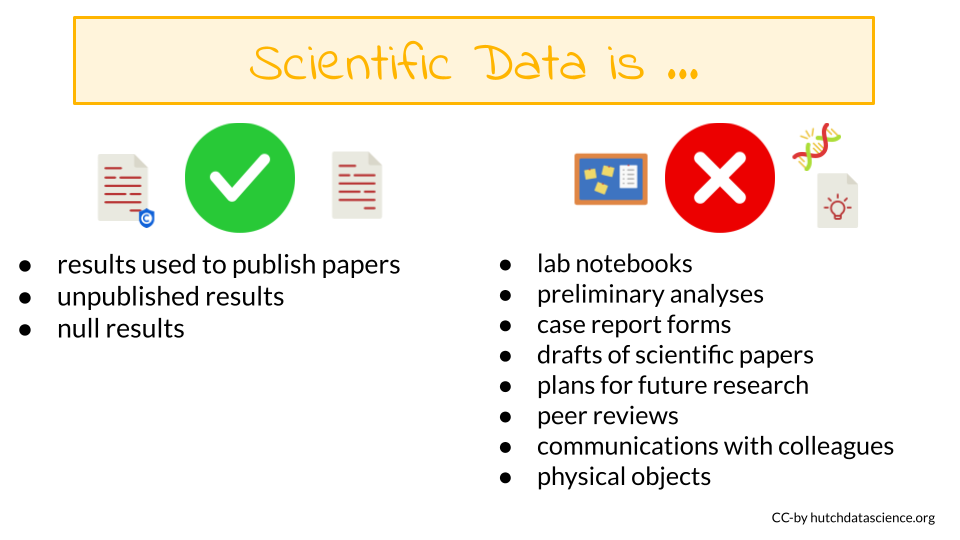 2.1.1.1

Scientific data

Scientific data are the "recorded factual material of sufficient quality to validate and replicate research findings, regardless of whether the data are used to support scholarly publications". This can include any of the following if they are applicable to your study:
unpublished results
null results
results used to publish papers
2.1.1.2

Not scientific data

You are not expected to share:
lab notebooks
preliminary analyses
case report forms
drafts of scientific papers
plans for future research
peer reviews
communications with colleagues
physical objects (such as biospecimens)
2.2

Grant Renewals

Do grant renewals need to comply with the policy?

If you submit a grant renewal application for any of the grants mechanisms that require compliance after January 25th, 2023, then your renewal will need to include a DMS Plan even if the grant was originally funded before January 25th, 2023.
2.3

Impact on Reviews

How will this influence the grant review process?

For most proposals – those where data sharing is not part of the Funding Opportunity Announcement – the following will happen during the review process:
Reviewers for will not have access to your DMS plan.
Reviewers will however see your budget which will include some descriptions of how money will be spent to manage and share data.
Thus, the DMS plan should not influence your grant score.
After a grant receives a fundable score, a Program Officer will review the DMS plan and will work with the PI to address any concerns. Changes based on this process can be made during the Just-in-Time procedures.
For proposals where data sharing is specified as part of the Funding Opportunity Announcement the following will happen during the review process:
The reviewers will have access to the plan and it may be part of the review criteria.
Program staff will also review the DMS plan.
---